ASIA JAMES, MSN, APRN, FNP-BC
Asia James, FNP-BC, knew at a very young age that she wanted to go into the medical field. After graduating with her Associate of Science in Nursing from Ivy Tech, Bloomington, she worked in a high acuity NICU and pediatrics unit in her hometown, while completing her Bachelor of Science in Nursing through Western Governor's University. Despite her love for her role as a RN, Asia felt guided to pursue her goal of primary care to be at the forefront of medical care. During graduate school, Asia discovered a passion for functional health. She always identified with a holistic way of practicing that focuses on identifying the cause to correct symptoms, rather than treating the symptom solely, so functional medicine brought it all together. Asia aims to individualize care, while identifying and amplifying complete wellness for each patient. She completed her Master of Science in Nursing from Northern Kentucky University, while completing a clinical and training in functional medicine.
Asia's motivation for pain management follows her experience with Sickle Cell Anemia. She watched her aunt endure years of pain crises due to this anemia. Yet, she saw her aunt always maintain her faith and keep a smile on her face. In her practice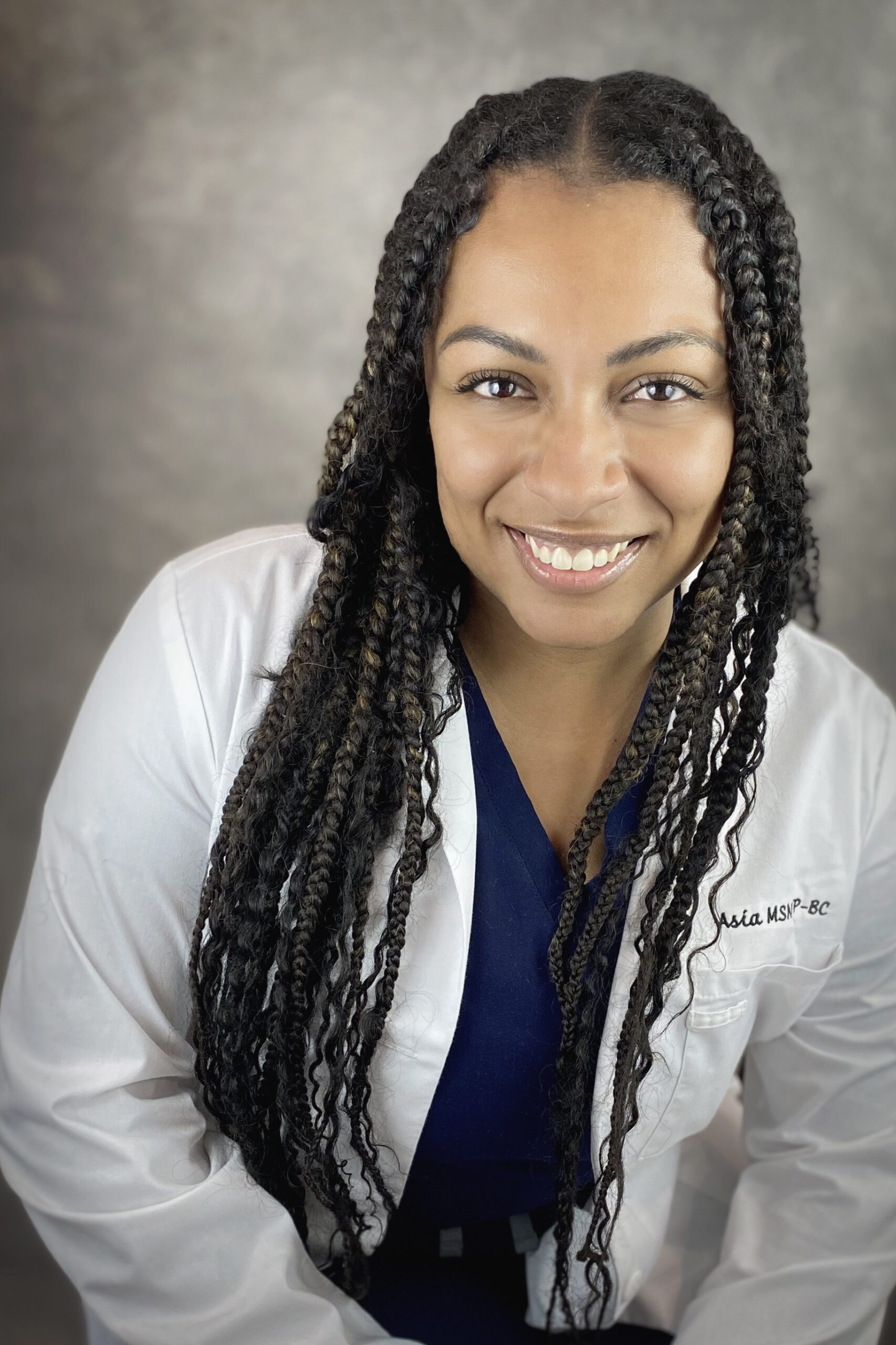 and studies, Asia saw regenerative medicine transform pain in this anemia along with various other conditions, allowing patients to get back to their daily routine quicker and easier.
Asia, her fiancé, and their 5-year-old daughter welcomed their second baby girl to the family in August 2022. They also have a Yorkie that they rescued as a newborn 8 years ago. She's also the oldest of 3, and adores her siblings, parents, and soon-to-be in-laws! Asia enjoys spending time with her family, crafting, traveling, creating house projects (mostly for her fiancé), and spending time outdoors.
Asia's goals for her patients are to:
Identify the source of pain

 

Create an individualized treatment plan that identifies the root source

 

Support and work alongside her patients to address any pain and health conditions

 
She's very excited to join Integrative Health and work with her patients to achieve overall wellness!
3 John 1:2 "I pray that all may go well with you and that you may be in good health, as it goes well with your soul"