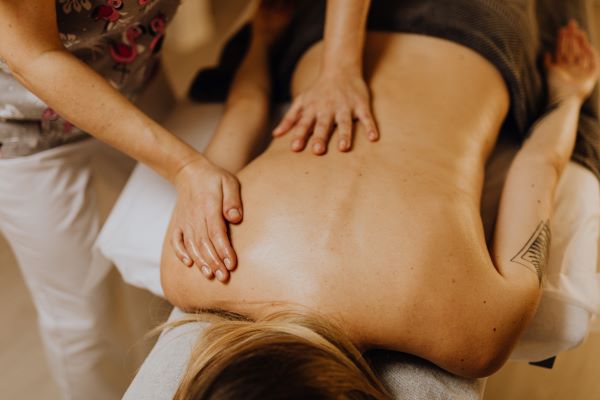 Introduction:
When it comes to rehabilitation, incorporating various therapies and techniques can significantly enhance the recovery process. One valuable tool in this journey is medical massage therapy. As an essential component of integrative medicine, medical massage therapy offers a holistic approach to rehabilitation. In this blog post, we will explore the benefits of medical massage therapy in enhancing rehabilitation and how it complements other treatment modalities within an integrative framework.
Promoting Circulation and Healing:
Medical massage therapy can effectively improve circulation, which is crucial for the healing process. By using targeted techniques and gentle strokes, massage therapists can increase blood flow to injured areas, promoting the delivery of oxygen and nutrients while removing waste products. This enhanced circulation aids in tissue repair, reduces inflammation, and accelerates healing, ultimately supporting the rehabilitation process.
Relieving Pain and Reducing Muscle Tension:
Pain is a common obstacle in rehabilitation, often hindering progress. Medical massage therapy can help alleviate pain by targeting tense and overactive muscles. Through specialized techniques, such as deep tissue massage and trigger point therapy, massage therapists can release muscle tension, decrease muscle spasms, and reduce pain. This pain relief not only enhances the rehabilitation experience but also allows individuals to engage more fully in other therapeutic interventions.
Improving Range of Motion and Flexibility:
Limited range of motion and flexibility can impede rehabilitation progress. Medical massage therapy plays a crucial role in addressing these issues. By targeting tight muscles and connective tissues, massage therapists can release restrictions, increase flexibility, and improve joint mobility. This improved range of motion enables individuals to perform rehabilitation exercises more effectively and promotes overall functional recovery.
Enhancing Relaxation and Stress Reduction:
Rehabilitation can be a physically and emotionally demanding process. Medical massage therapy offers a calming and relaxing experience, helping individuals manage stress and anxiety. Through the release of endorphins, the body's natural "feel-good" hormones, massage therapy promotes relaxation and an overall sense of well-being. This state of relaxation not only supports the healing process but also enhances the receptiveness to other rehabilitation interventions.
Supporting Emotional Well-being:
Rehabilitation often involves emotional challenges as individuals cope with the physical limitations and adjustments they face. Medical massage therapy provides a safe and supportive environment where individuals can express their emotions and find comfort. The therapeutic touch of a massage therapist fosters a sense of trust and connection, offering emotional support throughout the rehabilitation journey.
Integrating with Other Modalities:
One of the strengths of medical massage therapy lies in its ability to integrate seamlessly with other treatment modalities within the realm of integrative medicine. By combining massage therapy with other rehabilitation approaches, such as physical therapy, chiropractic care, and acupuncture, individuals can experience a synergistic effect that optimizes their overall recovery. This integrative perspective allows for a comprehensive and personalized approach tailored to individual needs.
Conclusion:
In the realm of rehabilitation, medical massage therapy offers numerous benefits that enhance the recovery process. From promoting circulation and reducing pain to improving range of motion and supporting emotional well-being, medical massage therapy provides a holistic approach to rehabilitation. By integrating medical massage therapy into the larger framework of integrative medicine, individuals can experience enhanced outcomes and a more comprehensive approach to their rehabilitation journey. Consult with a qualified medical massage therapist to explore how this integrative modality can contribute to your rehabilitation and overall well-being.